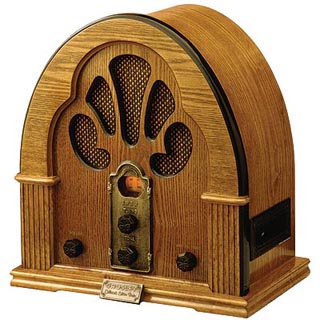 We perform old time radio programs live on stage for free! Our shows are once a month from September to May on Friday nights at 7:30pm, at the Riverside Township Hall in Riverside Illinois. (See map link below.) Fun for all ages! All are welcome to our shows. Enjoy great acting, sound effects and music from the era.
View videos of our past shows!
Our show dates for the 2017-2018 season:
September 22, 2017
Dr. Kildare: Mrs. Stanford
Screen Director's Playhouse: The Trouble with Women
October 27, 2017
Mystery In The Air: "The Horla"
Lights Out: "Death Robbery"
The Planet Man: "Episode One"
November 17, 2017
Lux Radio Theater: "Mrs. Moonlight"
December 15, 2017
The Whistler: "Letter from Cynthia"
Richard Diamond: "A Contemporary Christmas Carol"
January 26, 2018
Suspense: "A Little Piece of Rope"
Burns & Allen: "Gracie Takes Up Crime Solving"
February 23, 2018
Richard Diamond: "Lonely Hearts"
Bright Star: "Aunt Sophia Matchmaker"
March 23, 2018
Life With Luigi: "The Midget Radio"
Adventures of Superman: "The Mystery Letter"
April 27, 2018
Screen Guild Theater: "Take a Letter, Darling"
Magnificent Montague: "Lost in Hollywood"
May 18, 2018
Boston Blackie: "Blackie and the Fur Trade"
Fibber McGee & Molly: "That Old Closet Routine"
All Shows performed In the auditorium of Riverside Township Hall
27 Riverside Road, Riverside, Illinois. 2nd floor at 7:30 p.m.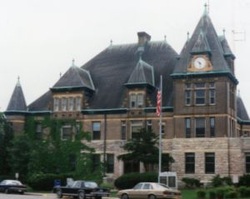 Click here for a map of the Riverside Township Village Hall
Bring a Friend! Bring Your Imagination!
FREE ADMISSION
Please note: Program content subject to change
All shows brought to you courtesy of the Riverside Township